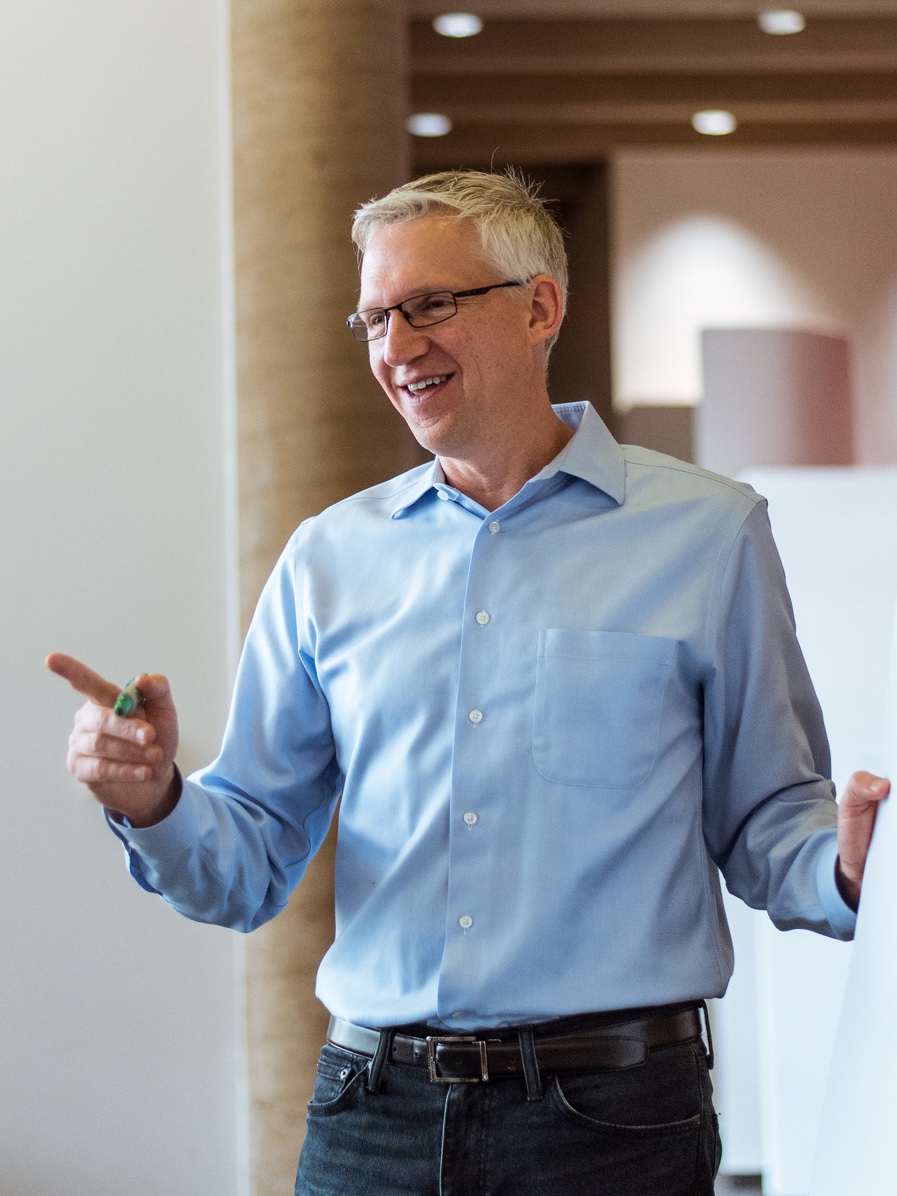 Matt's early career was focused on influencing human behavior through jobs in public relations, advertising, and political campaigns. He remains a passionate student of human behavior and believes deeply in the power of inspiration.
Beginning in 1997, Matt spent 15 years in brand marketing at Procter & Gamble. He held management roles on Pringles®, Folgers®, and global Pantene®.
In 2005 Matt moved into P&G's Marketing Excellence group, a small functional unit tasked with raising the capability of the company's 7,000 marketers. There he joined Jim Stengel in his journey of discovering and unleashing the power of Ideals. Matt pioneered purpose-driven brand building inside P&G.  As an in-house expert on the topic, he led purpose discovery work on all of P&G's billion-dollar brands.
In 2012 Matt left P&G to expand his circle of Ideals-driven impact. Since then, he's led more than 50 purpose projects for some of the world's top companies and brands.
Matt's published work include "Building Brands from the Inside Out," a chapter in the book Strong Brands, Strong Relationships (Routledge, 2015). He also co-authored "The Brand Culture Wheel," a chapter in the forthcoming book Brand Touch Points (Nova Publishing, 2018)
Matt holds an M.B.A. from Georgetown University's McDonough School of Business and a B.A. in International Relations from The American University. He is a regular guest lecturer at the University of Cincinnati.