Sparking purpose-driven breakthroughs
What We Do
Find your purpose. Hit your stride.
We're committed to building businesses and brands that outperform the competition while inspiring customer and employee loyalty. Our framework-based, collaborative approach has been proven to work in over 100 businesses and a range of industries.
Our programs enhance the capabilities and confidence of CEOs, CMOs, and Senior Leadership Teams. From 1:1 coaching to speaking engagements, seminars and workshops, we work with individuals and groups to identify and resolve key issues that keep teams from realizing their full potential.
Expertise
Purpose Discovery
Purpose Activation
Purpose Measurement
Skill Building
Mentoring & Coaching
Speaking & Seminars
Whether at an enterprise or brand level, it all starts here for us. The path to purpose-powered growth requires a compelling, distinctive statement of purpose rooted in your unique values and beliefs. Around this we build the strategic choices required to drive innovation and activation.
Purpose Discovery
Extensive landscape review and heritage mining leads to a multifunctional workshop designed to reveal your brand or enterprise's Purpose.
Purpose Choices
Activating purpose requires making choices on how to bring it to life for stakeholders. Our approach creates accountability for delivering on set choices.
Bringing a Purpose to life inside and outside requires strong commitment through all levels of the organization and deep action plans.
Inside Activation
We created best practices to ensure Purposes sticks.  We guide a comprehensive, multi-functional program to apply these principles throughout your organization.
Outside Activation
We help you navigate through the pitfalls and optimize solutions of purpose activation by partnering with you on the journey.
Whether you are at the beginning or in the middle of a purpose journey, JSG can help you get the answers and recommend a path moving forward.
Purpose Readiness Assessment
Designed to evaluate an organization's readiness to discover and activate purpose, and identify gaps that must be addressed.
Purpose Scorecard
Enables leaders to drive accountability by hardwiring the purpose to business and organizational objectives/goals.
Your number one asset is your employees. Yet they often don't have the skills needed to implement change.  We offer customized, in-depth training sessions that are designed to ensure the development of a top performing team.  Sessions can be live, digital and/or via immersion experiences.
Brand Building Essentials
We offer sessions on customer segmentation, growth-oriented insight development, and how to build a brand framework around your purpose.
Advanced Brand Building
We train leaders on the challenges of brand building in a digital world: Brand Portfolio Management, Communication Excellence and Assessment & Metrics.
Creative Leadership
We go deep on the skills needed to achieve world class creative work from your team. This includes Inspiring Briefs, Creative Evaluation, and Agency-Client Relationships.
Organizational Leadership
We help with choices on Marketing Core Work & necessary Competencies,  competitive advantage,  creating the winning culture, and Governance.
JSG consultants have successfully walked in your shoes. We understand the demands, the challenges, and triumphs of providing leadership to thousands of business and marketing professionals responsible for driving multi-billion-dollar businesses. You don't have to walk the path to purpose alone.
1:1 Purpose Leadership Mentoring
JSG will guide you as you explore how to "Internalize, Inspire, and Implement" purpose within your own part of the organization.
CEO/CMO Coaching & Mentoring
On a limited basis, JSG offers one-on-one support to CEOs and CMOs seeking to step up their performance and grow in their roles as Purpose driven, growth oriented leaders.
With 25-year of experience at P&G (including seven years as the Global Marketing Officer), Board Director at Motorola and Aol, founder and CEO of his own company, and advisor to over 90 clients, Jim has the experience, empathy and communications skills to captivate and inspire audiences across the globe.
Keynote Speaking
As one of the world's most respected business leaders, Jim shares his experiences using purpose to unleash growth in an organization.
Cannes Lions CMO Accelerator
We deliver a highly customized two-day program that enables senior marketing leaders to better deliver sustainable and endurable brand value.
Cannes Lions Young Marketers Academy
An intensive program designed for young marketers who want to unlock the power of creativity for themselves and their brands.
We deliver a five-day intensive program designed for young marketers who want to to unlock the power of creativity in themselves and their brands.
Executive Education
We create customized leadership development programs for the executives within your organization or in collaboration with the Kellogg School of Management.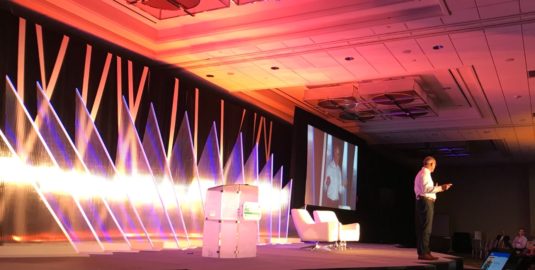 Maximum growth and high ideals are not incompatible. They're inseparable.
Jim Stengel
What They Had To Say
"Jim and his group are great partners with the Lexus team, including our dealer network. They have been a catalyst and an inspiration in helping us be ever-more customer centric…and to help us prepare for the future."
Jeff Bracken, Group Vice President & General Manager
Lexus Division of Toyota Motor Corporation
"Post the workshop many of the brand teams better understand how to executive and activate a brand house. They are confident they have a stronger foundation from which to guide their agencies of record and cross-functional colleagues. "
Meredith Manning, Vice President
World Leading Global Biotech Company
"He understands very well that it is not just about prescribing solutions, but also finding the right executional framework suited to each company's culture and cross functional needs. He just gets things done."
Salman Amin, Former Chief Operating Officer
S.C. Johnson and PepsiCo
"JSG has catalyzed a movement across our enterprise that is creating a step-change in the levels of engagement and excitement for our business among employees at every level, and which will have a sustained impact on our customers and our business."
Jeff Boutelle, Chief Executive Officer
Pharmavite LLC
Previous
Next
MORE CASE STUDIES
Explore More Examples of How We Work